I drink more now that i have children.
Kids in bed, feet up, glass of wine. That's how it goes.
It's a marker for the end of the day. A treat – a pat on the back for getting through it.
It's not to get drunk and it's usually only a glass – it's the frequency that's the problem. Well, is it a problem? I don't know.
I do know that It's a psychological crutch. I have the same thing with coffee in the mornings; If I've had a bad nights sleep i say to myself 'it doesn't matter, have a coffee and you'll be ok'. In the same way if I'm having a bad day i say to myself 'it doesn't matter, nearly bath time, then you can relax with a glass of (insert name of alcoholic beverage)'.
Alcohol consumption is a funny thing because it varies so much from person to person – what's normal for one person is the polar opposite of another. The NHS recommends no more than 14 units per week for a women; i know that figure as i always go in just under at 10-12 whenever i am asked by the doctor! The reality is that I'm usually quite a bit over.
So with all this in mind we are currently enforcing a new two days off regime. There will be no drinking on Mondays and Wednesdays in our household.
No ice cold beer, no comforting glasses of red, no cheeky G&T's in tall clinky glasses.
NOTHING.
Tonight i am having a delicious glass of lemon squash and it feels good…..well it's ok or, um, bearable?!
Actually it sucks a bit.
*taps fingers on table* is it tomorrow yet?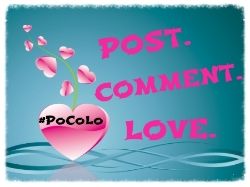 **************
P.S. My new book The Catastrophic Friendship Fails of Lottie Brooks is out on the 3rd March 2022! It's aimed at 9-12 year olds and you can buy it
here
 :)
As an Amazon Associate I earn from qualifying purchases.